Take a look at our latest brand, Signature
Signature
The art of style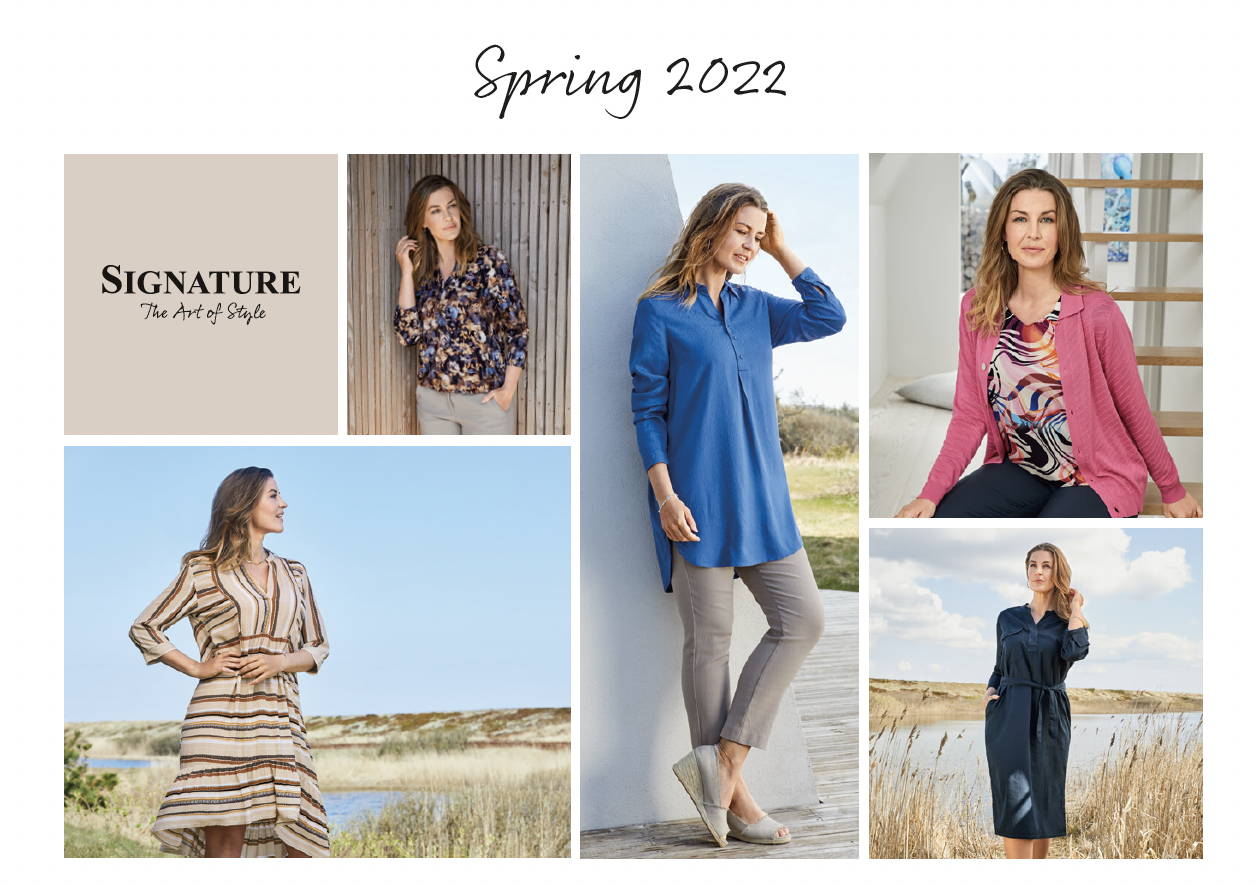 Signature is targeted the self-conscious woman with an individual, feminine and elegant clothing
style. The Signature woman is not afraid to stand out from the crowd. She loves colours and beautiful
prints, and she goes for quality, fit and fine details when refreshing her wardrobe.
She appreciates always being well-dressed. Signature gives her extra confidence, because the brand
always is totally true to its design signature. It offers clothing with a strong expression and lovely de
tails.
Signature kickstarts the new season of spring 2022 with an optimistic colour range consisting of gor
geous pink tones mixed with sand and navy. The pink hues have a vibrant and joyful expression - not
least in the feminine, paisley-inspired patterns.
The following colour theme is centered on clear shades of blue. In a timeless composition with sand,
the combination radiates calmness and balance, while the next theme adds new energy with a vi
brant pop of red mixed with a delicate range of blue colour tones inspired by the sea and the sky.
Abstract watercolour motifs as well as timeless stripe combinations are among the patterns here.  
The last colour theme for the spring season is a summery and feminine colour range that embraces
nature with apricot, yellow and coral combined with off-white and olive green.
Must-have items have feminine, abstract prints in a handmade expression.
The Signature collection is created in strong colour harmonies making it easy to mix and match the
individual parts.
New details for the season include the polo collar in various interpretations and new, structured sur
faces that add a luxurious touch to the collection, not least in solid-coloured styles.
New shoulder and neck details, ¾-sleeves and buttons in mother-of-pearl look and metal are also
among the effects that add sophistication. Sewn-on pockets add the finishing touch to styles in a
feminine utility look
Signature DeLuxe is for the woman who wants extra sophistication.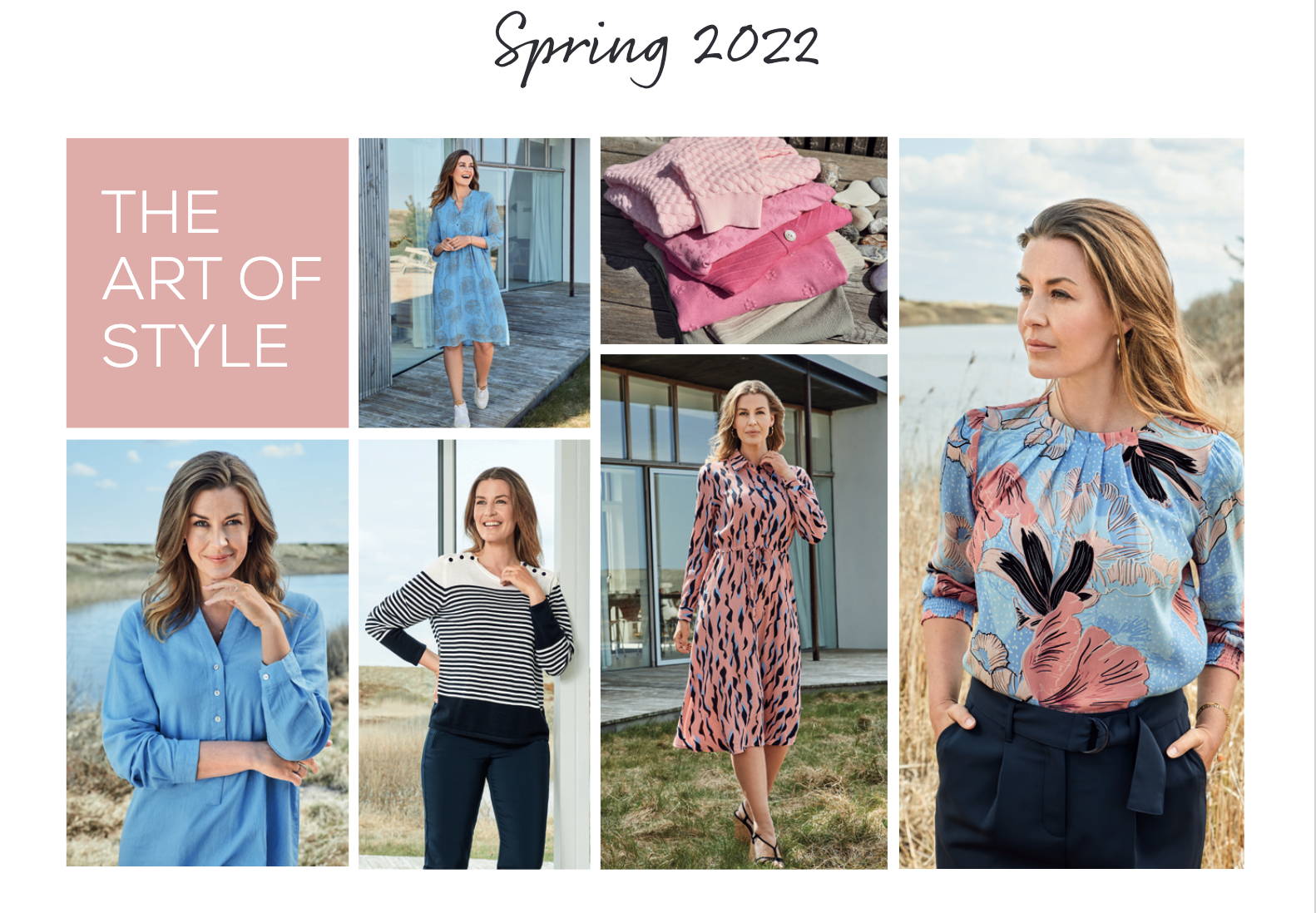 The striped pullover is one of the key items of the spring season, and it comes in both timeless versions with maritime-inspired stripes and in new, delicate colour-block combinations.
Vests and quilted jackets are among the Signature must-haves for spring 2022. Also elegant dresses - including several designs with a light balloon shape - are among the important news of the season.A series of smart trousers are available in neutral colours to combine across the colour themes, and jeans with stretch in both the material and in the waistband ensure that comfort accompanies the stylish expression.
Signature DeLuxe is for the woman who wants extra sophistication as well as even higher quality and fashion degree. The colours for spring 2022 are inspired by the Northern light with airy blue hues mixed with soft pink, deep blue and black. Look out for beautiful, graphic prints and feminine large-scale flowers patterns.The Deluxe line also offers strong solid-coloured styles with a focus on textures and design details. With Signature Deluxe, the woman can find clothes for any occasion, and it is easy to dress the look up or down. Among this season's new, decorative details are smock and ruffle effects

Written by Paul Masterson